Transforming the future of mobility.

DB E.C.O. North America Inc.

Our consulting services offer our clients a path to effective, efficient, innovative, and sustainable mobility and business solutions, rooted in our experience operating Germany's national rail network.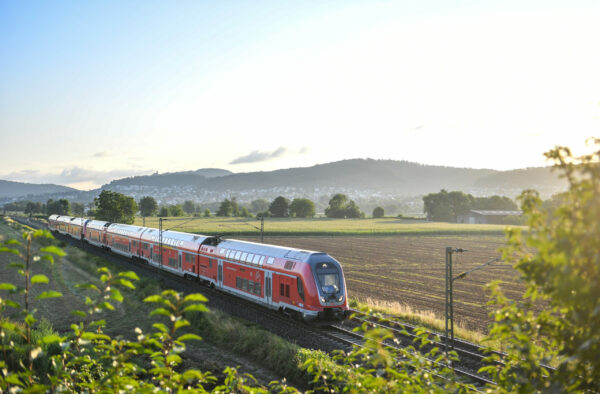 Who we are
DB E.C.O. North America offers specialized management and technical consulting services to agencies, private companies, and operators in rail and public transportation. Our cross-disciplinary team of subject matter experts, technical consultants, and management consultants works closely with our clients to innovate their product and service portfolios and elevate their business performance.
DB E.C.O. North America is part of the DB E.C.O. Groupand leverages Deutsche Bahn'srenowned global expertise to advance mobility and rail transportation across the United States and Canada. Deutsche Bahn is one of the world's largest mobility and transportation companies, operating and maintaining Europe's biggest rail network with over 23,000 trains and 5 million train riders per day.
What we do
At DB E.C.O. North America, we are at the forefront of rail and transit innovation, delivering solutions across key strategic business areas and operational processes. We work with clients on everything from service and operations planning to broader business optimization. Our projects range from management and technical support to full-scale rail implementation. In all we do, our emphasis is on customer experience, sustainability, ridership growth, revenue generation, and achieving operational excellence.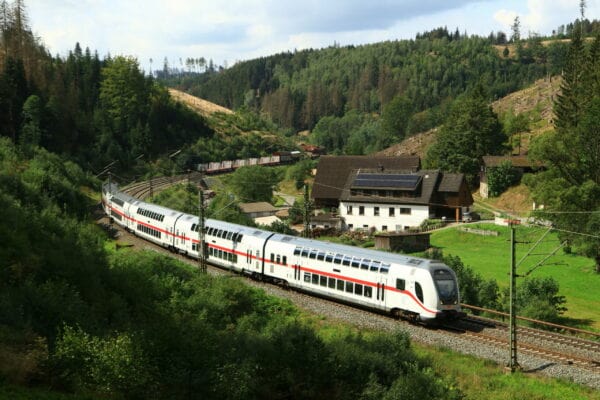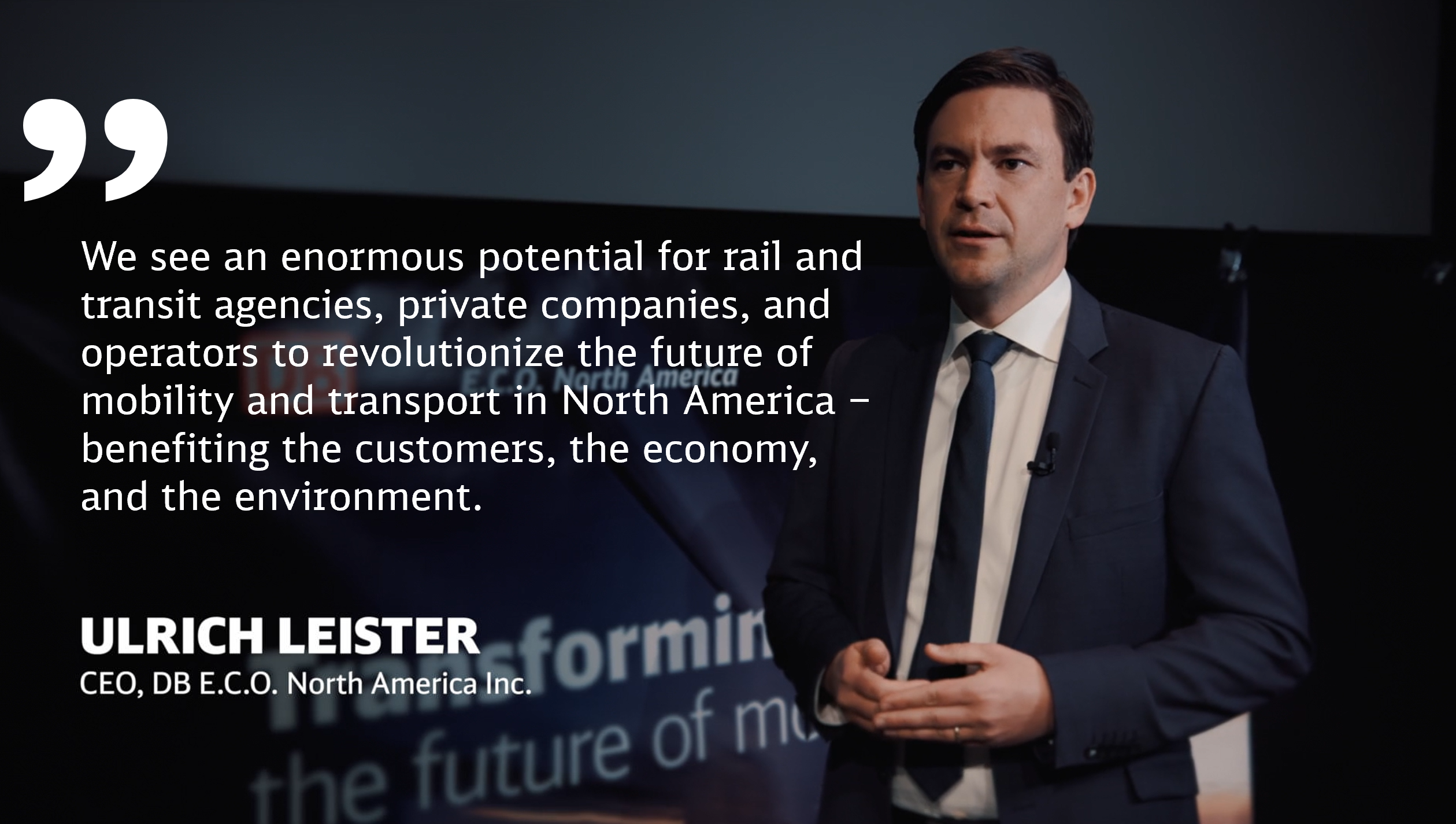 Spotlight:
Center for Net Zero Transformation in Rail and Transit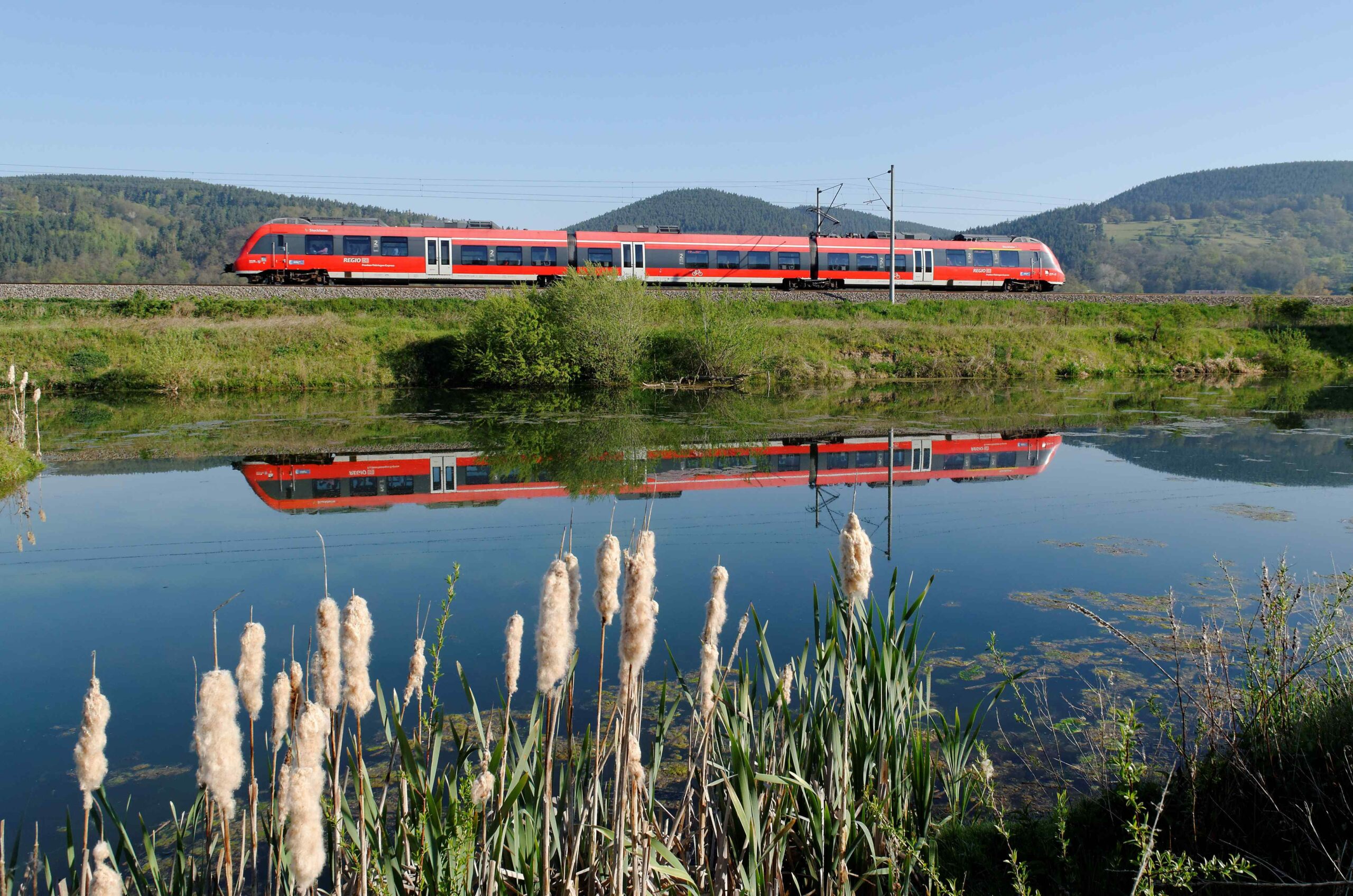 Our Center for Net Zero Transformation guides rail and transit agencies and businesses across North America as they transition to net-zero mobility. We support the implementation of all key levers to reduce lifecycle GHG emissions and criteria air pollutants along the whole value chain of the organization (scope 1, 2, and 3).
Our clients achieve zero-emission mobility and operational excellence through our comprehensive support within all major transition phases, including emissions modelling, techno-economic appraisals, fleet procurements, renewable electricity, and net-zero stations and facilities solutions.
We at Deutsche Bahn have committed ourselves to climate neutrality by 2040. To achieve this, we are utilizing an approach with three critical instruments: the shift to 100% renewable power, the end of diesel, and the transition towards renewable building heating and cooling. Already today, around 90% of our passenger and freight traffic is powered by electricity, which in turn is over 65% from renewable energy.
Our expertise at a glance
Service and Operations Planning
Service and Operations Planning is the core of a railway business and determines customer experience, service quality, ridership, revenue, and operational costs. Optimized service and operations plans are critical to maximizing ridership while minimizing costs.
We offer a range of specialized services from facilitating transformation of legacy commuter rail agencies into efficient regional rail models to cost-effective analysis of capacity on mixed-use freight and passenger rail corridors. Together, we shape the future of rail services, driven by innovation and customer-centric solutions.
Infrastructure Management
Specializing in innovative railway infrastructure management services, incl. planning, procurement, and maintenance and operations, we prioritize a service-oriented approach to ensure each piece of infrastructure is perfectly aligned with its operational purpose. Leveraging cutting-edge technologies, strategic planning, and tailored maintenance strategies, our goal is to enhance operational conditions, reduce costs, and deliver reliable and sustainable railway infrastructure solutions.
Our Fleet Management services aim to elevate both rail operations and customer experiences by formulating robust maintenance strategies, optimizing the procurement of rolling stock, and spearheading fleet modernization projects. Drawing on global experience and innovation, we assist clients in streamlining their processes, making data-driven decisions, and developing attractive and cost-effective fleets. With a focus on the future, we acknowledge the importance of digital maintenance and sustainable design in shaping the next generation of trains and enhancing passenger experiences.
Focused on the intersection of customer experience and cost-efficiency, our Rail Stations Management services accompany clients throughout the station lifecycle. From the initial stages of station planning, including layout and design to the optimization of operations and revenue streams for established stations. We study passenger movements to ensure optimized platform flow and heightened safety, and we put an emphasis on community integration and the environment. Drawing from our global experience in developing modern, interconnected transit hubs, we are poised to elevate North America's rail stations to the next level.
Our Center for Net Zero Transformation aids clients in navigating the complexities of achieving net zero emissions in rail and transit operations. Recognizing railways' inherent energy efficiency and diverse power source options, we leverage both domestic and international experiences to develop and implement comprehensive net zero strategies. Our experts evaluate all avenues—from alternative propulsion and renewable power sourcing to sustainable procurement and advanced maintenance practices—to drastically reduce greenhouse gas emissions and other pollutants. We are dedicated to shaping a future where rail and transit not only remain efficient but also exemplify sustainable mass mobility.
Our services are dedicated to crafting superior experiences for travelers, refining every touchpoint of their journey, and addressing their diverse needs. A successful transit experience includes seamless intermodal transfers, universal accessibility, and intuitive ticketing. We promote collaboration between adjacent transit services for cohesive service delivery and champion the integration of modern user-centric digital platforms, supported by superior customer service, both on board and at stations. Central to our approach is our expertise in interior train design. By boosting comfort and user appeal for new vehicles to be procured and existing fleets awaiting modernization, we help to further position rail as a compelling alternative to air and road travel.
Revenue Strategies, Marketing, and Sales
DB E.C.O. North America combines innovative revenue strategies, targeted marketing, and effective sales tactics to boost growth and enhance customer satisfaction. Drawing from Deutsche Bahn's expertise and our deep understanding of the North American rail market, we craft tailored solutions aligned with regional market demands. As competition intensifies and customer tastes shift, we equip our clients with the insights and resources to stay ahead and achieve sustainable growth.
Blending rail industry knowledge with management consulting expertise, we assist agencies, private companies, and operators in optimizing their business performance. We offer strategic foresight in finance & business planning, enhancing operational efficiency, and implementing robust performance measures. Our governance strategies help reshaping institutional frameworks for maximum impact, while our deep expertise in transit project delivery ensures efficient end-to-end project management. Additionally, we prioritize automation, digitalization, and business intelligence to keep rail and transit organizations technologically advanced.